Who We Are
We want all of the children at Orangewood to know and understand God's love for them and do this through three, age-specific children's ministries: OKids Nursery(infants to 3yrs), OKids Jr.(pre-k and Kindergarten), and OKids Worship(1st-5th graders).
Each of these ministries teaches God's Word in a developmentally appropriate way and helps our children apply it to their own lives and situations.
We are teaching children — from infants through 5th grade — to know and worship God, to understand God's grace through Jesus and the Bible, and to share Christ with others near and far.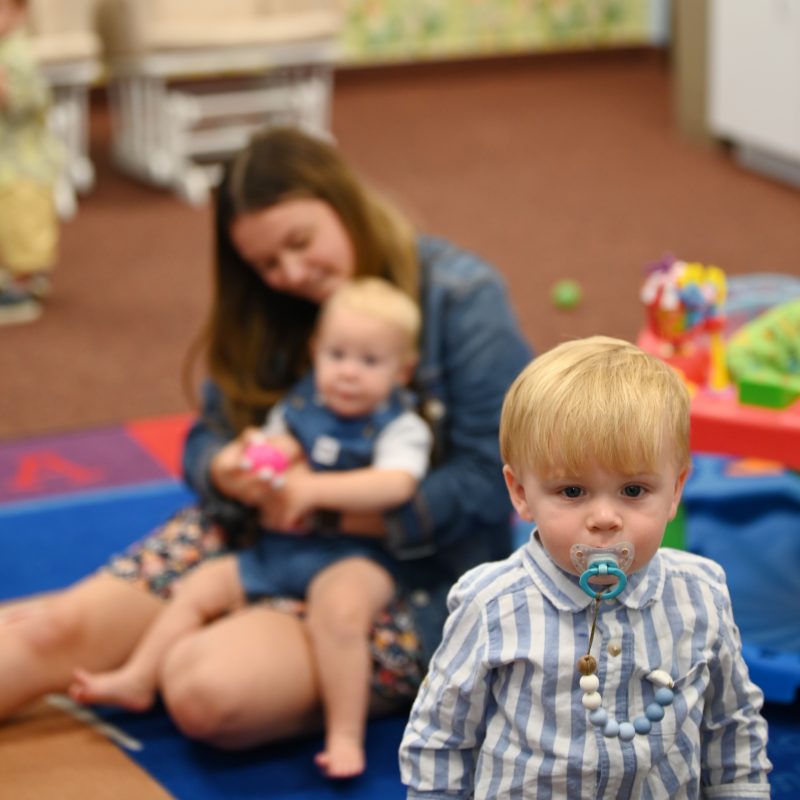 OKids Nursery
Provided for infants through 3-year-olds.

Staffed by consistent, trained workers as well as Orangewood members, our nursery provides children with a safe, nurturing environment.

Infants and toddlers experience God's grace and love through the care of their leaders and learn more about Him as they grow. Two and three-year-olds gather for a special time of Bible stories, songs, play, and snacks designed just for them. We hope to build a foundation of faith using age-appropriate words like Jesus, trust, mighty, forgiveness, etc.

We also have a private nursing room for moms to use where they can be with their infant and still listen to the audio from the church service. There is also a quiet room and crib available if babies need to take a nap.
OKids Jr.
Children's programming for Pre-K and Kindergarten.

In OKids Jr, children are expanding their knowledge of God, who he is, and what he has done. We use Old and New Testament stories to show the faithfulness of God and how he works out his great rescue plan through Jesus.

They have opportunities to interact with the story in multiple ways - sometimes we will act it out, sometimes we play a game, sometimes we read a book. OKids Jr. mirrors a typical preschool class with time for centers, lesson time, activity, and a special age-appropriate worship time.
OKids Worship
Children's programming for 1st-5th graders.

Elementary-aged children begin in corporate worship with their families. They have the option to participate in OKids Worship in the adjoining room just before the sermon begins.

During OKids Worship, students are learning deeper truths in God's big story and how it relates to them. We utilize large and small group time to help foster community with both peers and leaders. We provide opportunities to respond in worship — formulating prayer requests, singing songs, and more. We give the children the tools to put their faith into practice in their daily lives.

During OKids Worship, 5th graders are our "Backstage" helpers who serve and set an example for younger students. They are with us in large and small group times, but also help with things like attendance, reading scripture, and assisting games.
Contact us!
Call us at (407) 539-1500 or contact us below for any questions!